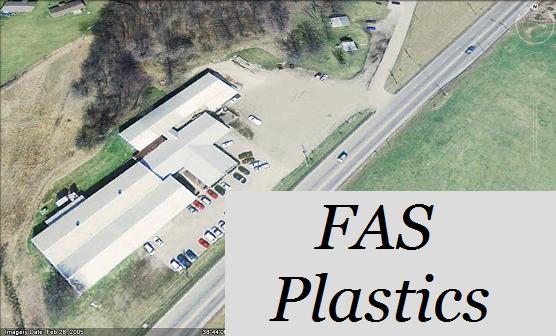 F A S PLASTICS is not just a molder
At FAS Plastics we offer our customers a full line of services.
More than custom injection molding of plastic molded parts.
At FAS we offer our customers an onsite tool shop, with Hanover Machine And Tool
as well as molding capabilities ranging from 50 to 600 tons.
At FAS we have a Rhino coating facility, and assembly service on site. FAS Plastics also offers
insert molding of plastic molded parts and have engineers on hand to assist
with the building of your injection molds.
FAS Plastics also has an edge over the competition with an on site
partnership with Madison Fastener, a distributor specializing in production fasteners.
learn more about Madison Fastener by CLICKING HERE . Madison Fastener.Com
We offer customers three companies under one roof!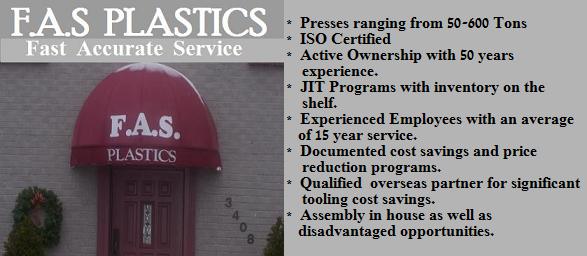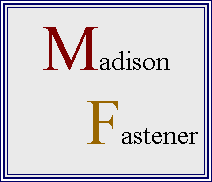 CLICK HERE TO LEARN MORE ABOUT MADISON FASTENER
FAS Plastics is unique among Indiana molders, FAS Plastics is one of only a handful of custom injection molders specializing in injection molds,
insert molding, plastic molded parts, product design, plastics engineering as well as tool making and finishing.

Web site design by Simple Jenny Web Designs. www.simplejenny.com